FREE SING-A-LONG WORSHIP VIDEO ►DOWNLOAD

Excellent for small groups or full congregations!

►I AM A NEW CREATION with

MY KIND (Spontaneous Worship)

MUSIC STYLE: Contemporary

TEXT: New Creation, Praise, Worship, Redemption, Blessing

COMPOSER: Gary Lanier

ABOUT THE SONG:

2 CORINTHIANS 5:17 says...

Therefore, if anyone is in Christ, he is a new creation; old things have passed away; behold, all things have become new.

This powerful verse comes alive in I AM A NEW CREATION! Then with jubilant praise, the chorus burst forth with the powerful words,,,

YOU DID NOT COUNT MY SINS AGAINST ME

YOU DID NOT TURN AWAY

YOU GAVE YOUR ALL SO YOU COULD BLESS ME

LORD HOW YOU BLESS EVERYDAY.

Take a few moments to listen to the "LIVE" WORSHIP MP3 which includes a spontaneous worship segment that resulted in a beautiful song, MY KIND. Download FREE MP3, SING-A-LONG WORSHIP VIDEO and SHEET MUSIC below! Preview the Lead Sheet in the video below!

FREE "LIVE" WORSHIP MP3 ►LISTEN & DOWNLOAD
The LISTEN MP3 LINK includes the song I AM A NEW CREATION along with
a spontaneous worship song, MY KIND by Gary Lanier.
Left click to listen (may take a few minutes to download) or
Right Click & "Save Target As" to a file of your choice.
LEAD SHEET VIDEO $5.00 BUY NOW!

PRINT FREE SHEET MUSIC!
LEAD SHEET ►DOWNLOAD
HYMN SHEET ►DOWNLOAD
Sheet Music includes an UNLIMITED COPY LICENSE.
Report use of all eMusicForWorship songs to CCLI.
| | | |
| --- | --- | --- |
| Report use of all songs to | | |
---
Over 40 Years of Christian Music Publishing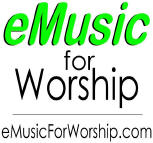 SHARING WORSHIP eMUSIC WITH THE WORLD.
In Cooperation with

THE LANIER COMPANY
SHARING WORSHIP PRINT MUSIC WITH THE WORLD.
Distribution and Administration for:
HOUSE OF LANIER PUBLISHING
CATHEDRAL CHORAL PRESS
PRAISE & WORSHIP PUBLISHING
CHURCH MUSIC PRESS
LL PUBLISHING
GOFORTH MUSIC PUBLISHING
POWER PRAISE HAWAII PUBLISHING
SETH RECORDS
CROSS STRINGS RECORDS
In Association with:
ASCAP - American Society of Composers, Authors & Publishers
BMI - Broadcast Music Incorporated
CCLI - Christian Copyright Licensing International
eMusic for Worship . music@emusicforworship.com